Welcome to my FAQ
I'm an all over kind of person and still learning how to run my little business. So forgive me if anything goes awry or if something just plain confuses you. I've compiled a few questions that I've been asked recently and hopefully these help you if anything comes up!
Do you offer cheaper art?

In fact I do! I have some cheaper on-the-go prices for sketches, designs and small things. Contact me for estimates!

What styles can you do?

I mostly do anime/cartoon styles. But I can produce realistic physical media just as well as my digital. I primarily work with watercolor, copics and/or acrylics!

What is your particular branding style

I prefer new-age graphic design as well as a lot of simplistic styles. But if you've got a vision, I will do my best to make it come true. :)
What are your commission guidelines?

​I am a super lenient person and very open too! I love to try new things regardless of what they are. Just contact me and let me know what you want. I will tell you if I prefer to draw it or not (which rarely happens!) Make sure to read the terms and conditions! :)

How can i pay you?

I like Paypal. That's my go-to!
However, other payments can be discussed.


I am new to your whole business, what do you do?

I am an aspiring artist, animator and graphic designer! I have a variety of talents. I am more than willing to do concept art, animate your youtube intro, design your logo, or even send you print materials for your business or passions!
What experience do you have?

Years of personal growth, and a natural talent for design and two years as a professional designer for the Sheridan Press. I even won a second place award in the state of Wyoming for an ad design. :)
And in a state competition, I won first place in both T-shirt design and advertising design.


​Do you stream?



I do!

I primarily use Picarto and Twitch.

I will put the links here:
Powered by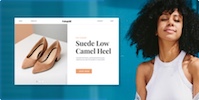 Create your own unique website with customizable templates.